Packaging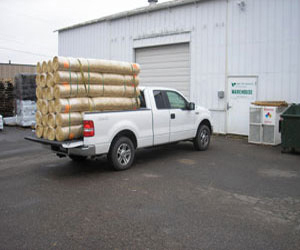 8' Wide Blankets
(100 yd2 and 500 yd2):
All of Ero-Guard's 8' wide 100 yrd2 blankets are efficiently banded in rectangular bundles of 12 for convenient carrying and stacking. You can easily fit 2400 yd2 in the back of a standard pickup. Ero-Guard's Magnum 500 yd2 blanket is palletized with 4 of a pallet for easy handling and transport.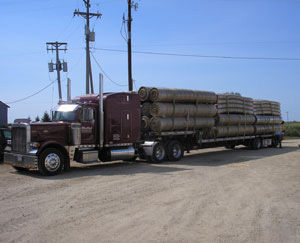 16' Wide Blankets
(200 yd2 and 1000 yd2):
Ero-Guard's 16' wide Magnum 1000 yd2 are the largest blanket in the industry! They are palletized with 4 per pallet and ship on flatbed trucks for quick unloading. Not every job is built for the Magnum 1000, but when 16' width is needed Ero-Guard makes a 200 yd2 blanket. These are also packaged on a pallet and 16 to a unit.